Build a website that CONVERTS!
We have helped our clients transform their SEO performance and  reach a total of 500+page 1 keywords on Google 
Get a website that converts!
A website is essential for almost all types of businesses, and when built correctly, it can become a great source of lead generation, particularly when a website ranks high in search results for a relevant keyword set.
Our in-house experts have developed  websites for all types of sectors and business needs.
whether your are looking for a corporate website, an e-commerce store or a custom build website, we got you covered.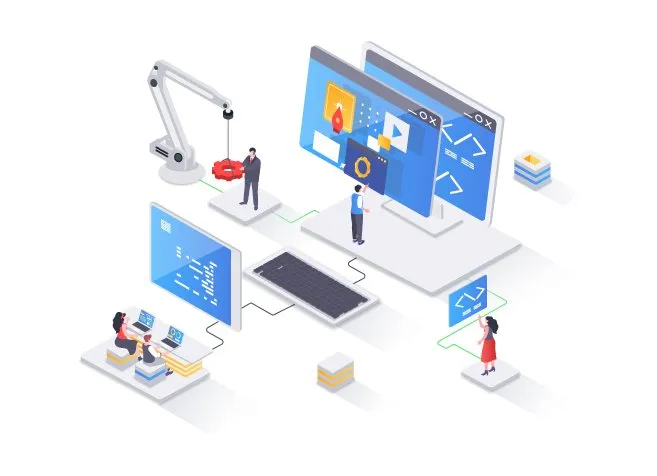 Website development in Dubai
Dubai's market has become one of the most competitive especially in the field of web development and digital marketing, that's why we always try to go the extra step in providing the ultimate digital service experience for the best price possible.

Our website development services:
What is the best platform or framework for building websites?
Choosing which platform to use to build a website depends on the type of business, the purpose of the website, and the expected traffic load, in addition to many more factors. Here at Ranked, we use different platforms and frameworks to build our clients' websites such as WordPress for corporate and e-commerce stores and custom programming for more complex websites.
How long does it take to build a website?
That depends on our clients' needs, the features included, and the framework in use, however it generally takes between 1 week and 3 months to build a website
How much does it cost to build a website?
Again that depends on complexity of the required website, where it could range between 3,000AED and 30,000AED
What is the difference between websites and landing pages?
A landing page is a standalone web page that a user arrives at after clicking through from an email or online advertisements, landing pages are mostly used to capture leads or sell specific products. Websites on the other hand are used to showcase business services, work portfolios, and it makes it easier for clients to reach the business through
We have served a numerous amount of clients in a variety of sectors including medical services, investment firms, consultancies, and retail
Would you like to start a project with us?
Book you free consultation today and start attracting your dream clients.