What is Social Media Marketing?
Social media marketing or SMM is basically promoting your business or personal brands on different social media platforms by creating unique content and engaging with your audience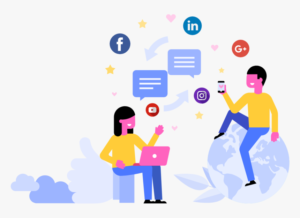 Social media marketing consists of different aspects that makes it work: 
First you need consistent quality content that is unique, engaging and fun
second you have to engage with your audience
and finally you should tell a story
How long does it take to see results?
With Social media marketing, you can start seeing results within a week or two! one post may unexpectedly go viral and boom! you are on a totally different level
Who should go for Social Media Marketing?
If you have a business to promote, a product to sell or a personal brand to grow, Social media is a must for you. 
social media presence became as important as your actual business presence, especially in a time like now where all businesses are going towards online marketing and E-commerce, if you are not keeping up you are out of the game!